Dr. Gibson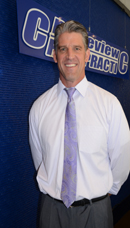 As a former lineman with the Denver Broncos, Dr. Gibson is very familiar with back and joint pain. Searching for relief from his injuries he discovered chiropractic care. He quickly learned that chiropractic care was very effective and went beyond just treating aches and pains.

Dr. Gibson completed his undergraduate studies at the University of Southern California. He earned his Doctorate degree from the Los Angeles College of Chiropractic. He continually attends post-graduate seminars, providing him with the latest knowledge and techniques available.
Dr. Gibson's extensive background in athletics, both at the competitive and recreational levels, gives him tremendous knowledge of sports injuries. His knowledge of athletic injuries allows him to provide proper rehabilitative exercises to patients to strengthen musculature and support chiropractic care.
While practicing in Southern California for 10 years he was team chiropractor for the Anaheim Ducks from 2003-2008. The picture below shows Dr. Gibson (far left) and the rest of the Ducks medical staff.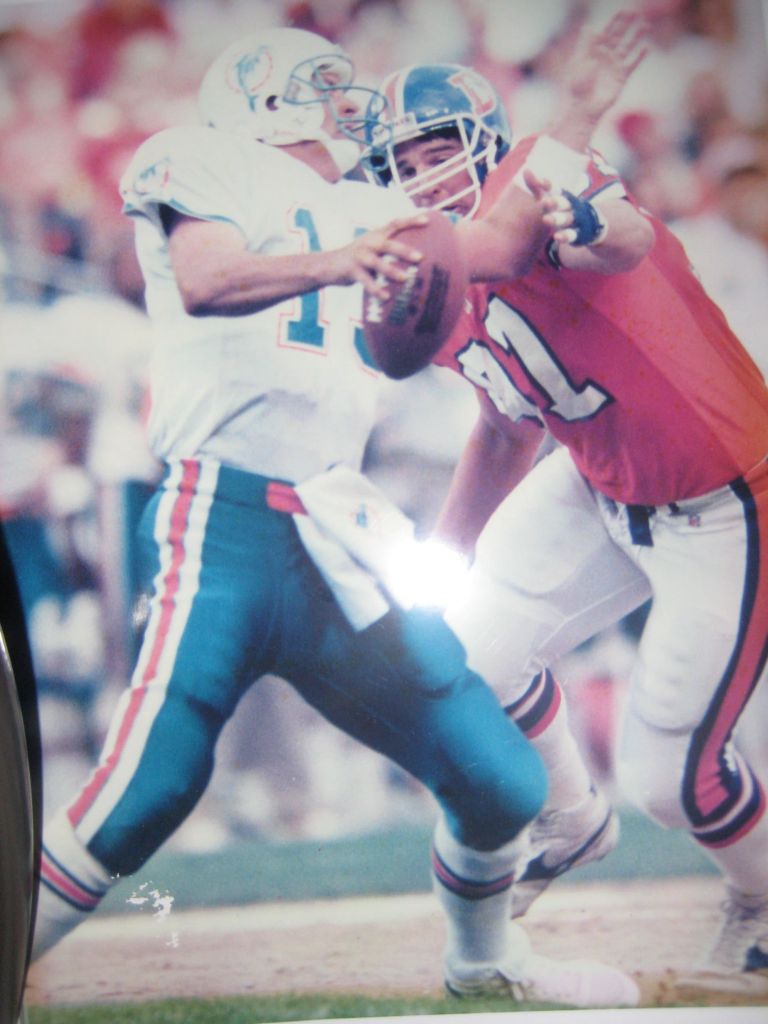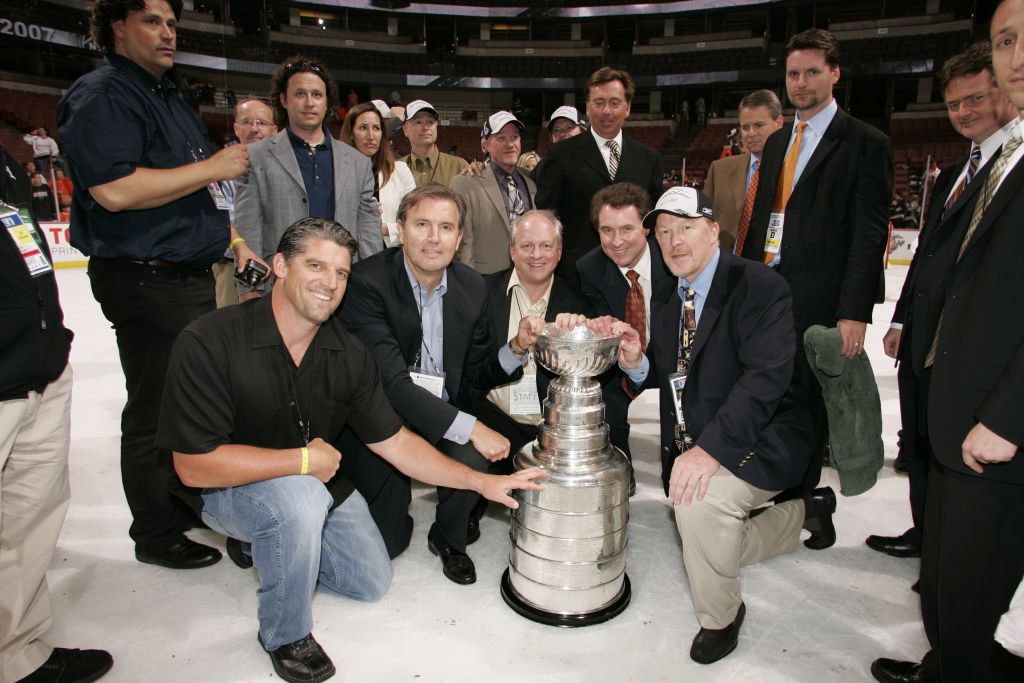 Dr. Gibson has helped thousands of patients, in a typical day at the office you may see patients ranging from newborn babies, professional athletes to thriving seniors.


Personally, Dr. Gibson has been married to his wife Gaylen for 24 years and as you can see they have four beautiful daughters.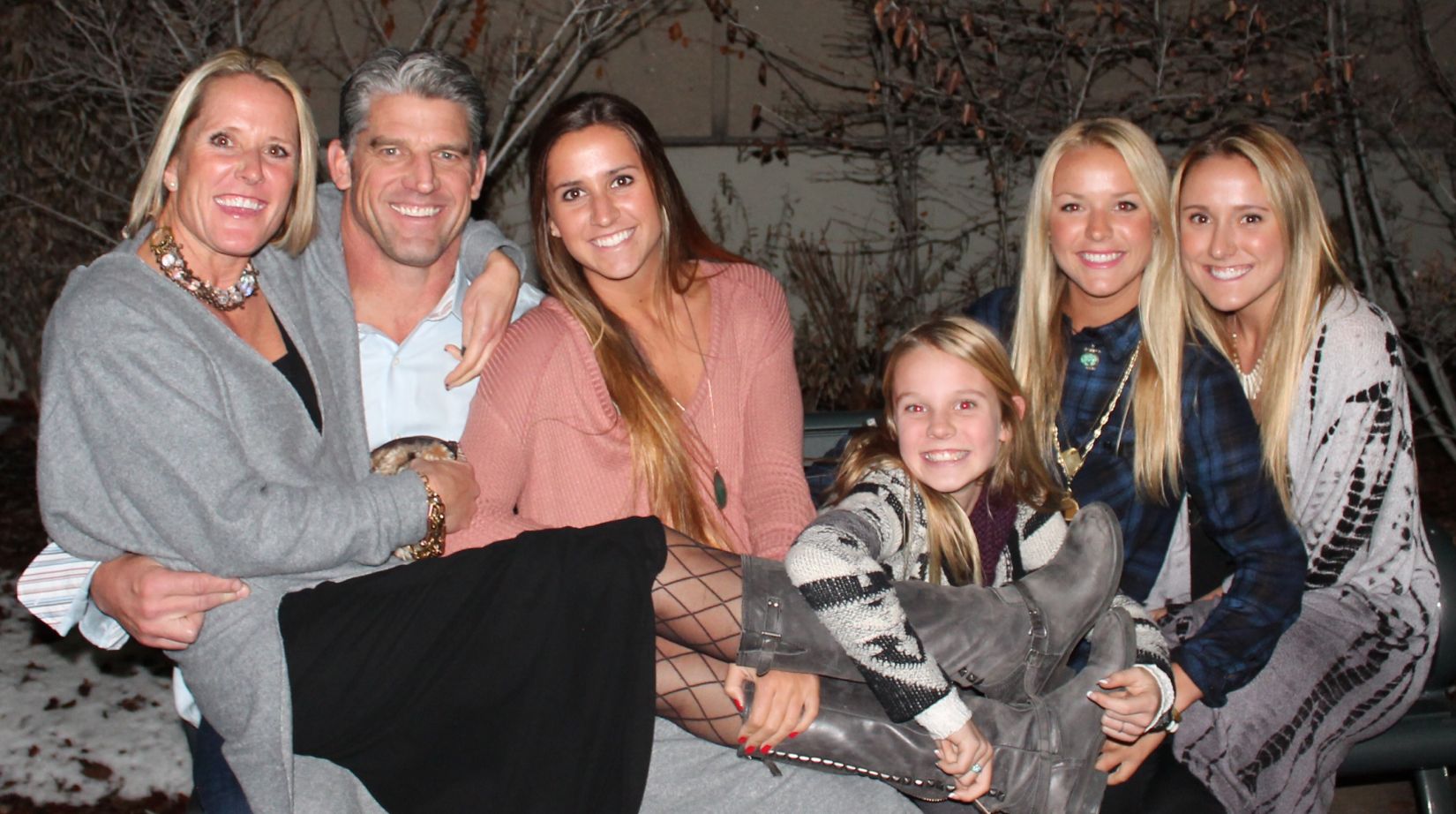 To View Dr. Gibson's Credentials click here
---
Dr. Daniel J. Hill D.C.
Dr. Daniel J. Hill D.C.
As a practicing Doctor of Chiropractic Medicine for over 20 years, Dr. Hill has learned and taught that an optimally functioning spine and nervous system equates with optimal health and well-being. During these years he helped guide thousands of patients to find optimal health through chiropractic and other natural means.
However, while practicing for this length of time, Dr. Hill observed that there seemed to be patients that just did not respond fully. Certainly some lacked the discipline to get well. Many required an overhaul of their diet, while others needed to get moving with exercise. Often these people didn't respond well medically either. What was missing; why did some get well while others did not?
After searching for the answers to these questions, he discovered that what we think about or believe about ourselves or a situation can be experienced in our body. David Hawkins MD has now shown a conclusive link between abnormal thoughts and sickness. This whole-body approach helps differentiate Dr. Hill.
Dr. Hill holds certifications and proficiencies in Sports, Radiology, Wellness, Exercise, Injury Prevention, Nutrition, Alternative Health/ Healing and numerous Chiropractic Techniques.
In 1998 and 1999 Dr. Hill was one of two Chiropractors for the Denver Broncos, he has helped several Olympic Athletes in Swimming, Ice Hockey as well Mr. America in Body Building.
It is with great pleasure that Dr. Hill joins Belleview Spine and Wellness to share his knowledge and experience where patients can get the comprehensive care they really need. Dr. Hill is married to his wife Debbie and has a daughter Alexius. When he is not with his family or at work he enjoys spending time learning, traveling, exercising, flying, playing ice hockey and being outdoors.
Dr. Hill - Areas of Specialization
Auto Accidents
Wellness and Fitness
Sports Performance
Nutrition
Headaches, migraines
Upper, mid, lower back pain & stiffness
Neck pain & stiffness
Pinched nerves, muscle spasms
Leg & arm pain, tingling, numbness, weakness
Leg & arm joint pain or dysfunction
Carpal or Tarsal tunnel syndrome
---
Tamara Johnson, MD
Tamara Johnson, MD is a family doctor and supervisor to the Medical and Rehab departments at Belleview Spine and Wellness. Dr Johnson brings a wealth of knowledge and continues to look for new ways to help people with chronic pain, especially musculoskeletal conditions.
In addition to her work with Belleview, Dr. Johnson is the Medical Director for Region 2/Heartland Counseling and Consulting Clinics. Heartland is based in North Platte, NE and has 3 satellite clinics, which keep her busy.
Dr. Johnson graduated from University of Nebraska Medical Center in 1984, where she began her residency and eventually went into Family Practice in Cambridge, NE in 1986. In 2003 Dr. Johnson took the position of Medical Director with Heartland.
Dr. Johnson enjoys spending time with her family, music, and golf.
---
Melissa Miller, ACNP-BC
Melissa has been in the field of nursing for 12 years. She is a native of Texas and received her Bachelors of Nursing from The University of Texas Health Science Center in San Antonio in 2005. At UTHSC-SA she was a member of Sigma Theta Tau International Honor Society of Nursing. She has had the opportunity to work in ICU, Step-Down ICU, Transitional Care Unit, Clinical Decision Unit, and the Emergency Department at the renowned University Hospital in San Antonio.
After moving to Washington State, she began a career in home IV therapy and chemotherapy as well as caring for pre and post-surgical cardiothoracic patients. After a few years, she and her family moved to Colorado at which time she worked as an RN in forensic psychiatry.
In 2012, Melissa received a dual master's degree as an Acute Care and Family Practice Nurse Practitioner at CSU-P. During this time she worked as a clinical instructor for nursing students. After completing her boards, she worked as an NP in the fields of wound care and integrative medicine. She has experience in major wounds, joint injections, trigger point injections, PRP, stem cell, weight loss, and hormone replacement.
Melissa enjoys the outdoors and her dogs, as well as traveling with her husband and three children.
---
Deleene Howard – Front Office Manager/Chiropractic Assistant
Deleene has had the privilege in the last 4 years to work as the Chiropractic Assistant and Front Office Manager at Belleview Spine and Wellness.
Billing Insurance, collecting payments, assisting patients on traction tables/decompression therapy, and consulting with hormone therapy and weight loss are a part of the daily routine.
"What I truly enjoy is being a part of the healing process here at Belleview which is extremely rewarding to me as a caring professional.
I take pride in my ability to provide excellent customer service to individuals on the phone and in person."
Personally, Deleene is a Colorado Native who loves spending her free time outdoors.
---
Marie C Allison – Chiropractic Assistant
A recent addition to our growing practice is Marie--a Colorado native and aspiring clinical social worker.
Marie is very excited to bring her background in caregiving, sales and hospitality to her new role as Chiropractic Assistant. She is especially excited to be a part of a practice that so genuinely values patient care and connection, for it is just these values that she wishes to cultivate as a future counselor.
In her free time, Marie slings coffee at a local coffee shop, writes, plays music, and goes on adventures with her dog Olive!
---
Somer Joy – Chiropractic Assistant/NP Assistant
A newer addition to Belleview Spine & Wellness is Somer, who recently moved to Colorado from Texas.
She is excited to be apart of the team as a Chiropractic Assistant, and assisting our nurse practitioner.
When Somer is not in the office she enjoys traveling and spending time with loved ones.
---
Brad Arithson - PTA
Brad graduated with a BS in Wellness Management from Black Hills State University/Spearfish SD studying major courses:
- Human Anatomy
- Kinesiology
- Biomechanics
- Exercise Physiology
- Sports Injuries
- Nutrition
- Wellness Psychology
After many years in the wellness industry Brad found his calling in physical therapy helping those with major injuries or those who just sit too much in front of a computer.

"There is no better feeling than helping a patient make progress in the healing process of an injury."
Brad also believes in the healing power of laughter by lightening the mood in the office with an occasional joke or sarcastic comment to his co-workers. "I would be a boring person otherwise."
He enjoys spending time hiking and mountain biking with his wife in the vast Rocky Mountains, wine tasting in the tranquil west slopes of Palisade or in his man-cave working on projects that include woodburn carving and staining.
---
Maisha J. Fields -RN/ BSN/ FNP
Maisha Fields is a dynamic and passionate mother, wife, daughter, public servant and Nurse. When asked what is your calling, she replied, "My passion is Health and my duty is to serve". Mrs. Fields began her career in the intensive care unit at King Drew Medical Center located Los Angeles. Where she developed a sincere commitment to improving the lives of children and families whom live on the fringes of poverty. In 2009 she received a Masters in Nursing from Azusa Pacific University in Azusa California. Maisha has worked as a Nurse practitioner for over 10 years and specializes in chronic disease management and rehabilitation after surgery and traumatic injuries.
In 2010, Maisha moved to back to Aurora, Colorado to help her mother Senator Rhonda Fields run for the state legislature and establish the Fields Foundation and Dayton Street Opportunity Center. The Families created the Fields Foundation after the tragic death of Javad Marshall Fields and Vivian Wolfe, Maisha's brother. The Vision of the Fields Wolfe Memorial Fund is to empower children youth and families by providing access to health care, quality education, and positive character development. In 2018 she was awarded the Colorado Martin Luther King Humanitarian Award for her community involvement.
She has focused her career on patient advocacy, health policy and providing quality patient centered care. She has experience in stem cell, trigger point injections, joint injections, allergy treatment and weight loss.
Maisha lives her life with vigor, she uses her hands to heal, words to speak life and peace and feet to tread new pathways of hope, promise and restoration to every child and family she encounters.